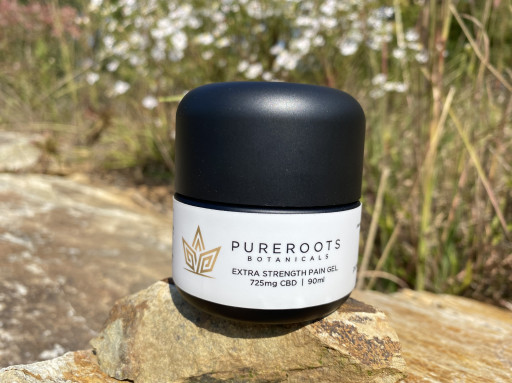 CHARLOTTE, N.C. – January 1, 2021 – (Newswire.com)

PureRoots Botanicals is a craft cannabis company, (www.purerootsbotanicals.com) headquartered just outside Charlotte, North Carolina, in Waxhaw. The company is a leader in the growth and production of the highest-quality hemp for CBD oil. PureRoots Botanicals is Waxhaw's first and only seed-to-sale CBD farm. That means for anyone who wants local-sourced, high-quality, organically grown CBD products, there is only one option. Seed-to-sale farming is a vertically integrated CBD manufacturing process that ensures consistency in quality through the hemp plant lifecycle and extraction process. Seed-to-sale farms are rare because they require a large amount of scientific knowledge, resources, and capital to start and maintain. However, this type of CBD manufacturing usually results in the highest-quality product that can be trusted to be consistent in every batch.
"We continue to build our legacy on the commitment to grow the highest-quality CBD on the market. Our standards go beyond the required USDA organic standards in our efforts to provide the purest flower and best CBD product possible," commented PureRoots Botanicals owner Ben Cerullo.
PureRoots Botanicals is a one-stop-shop for all CBD needs. The company produces and sells pet CBD products that can help restless or anxious pets feel at ease. Or for anyone looking for something meant for human consumption, PureRoots Botanicals has cultivated top-quality indoor-grown CBD flower, tinctures, pain gels, and convenient pre-rolls. All of these products can be purchased online and delivered to homes everywhere.
CBD is legal for human consumption in the United States, so PureRoots Botanicals offers nationwide delivery to all 50 states. Some restrictions may apply depending on each state's laws. That being said, there is no charge for shipping on orders over $25 ever, which is a tremendous offer in the CBD space.
PureRoots Botanicals runs a webstore to deliver products directly to consumers, but the company also partners with CBD retailers around the country to distribute its amazing product. For CBD retailers looking for a manufacturer they can trust, look no further. PureRoots Botanicals bulk pricing benefits, premium products, and glowing reputation will leave both retailers and customers satisfied.
Related Links
PureRoots Pet CBD
Press Release Service
by
Newswire.com
Original Source:
PureRoots Botanicals Scientifically Brings Organic CBD to Charlotte, NC