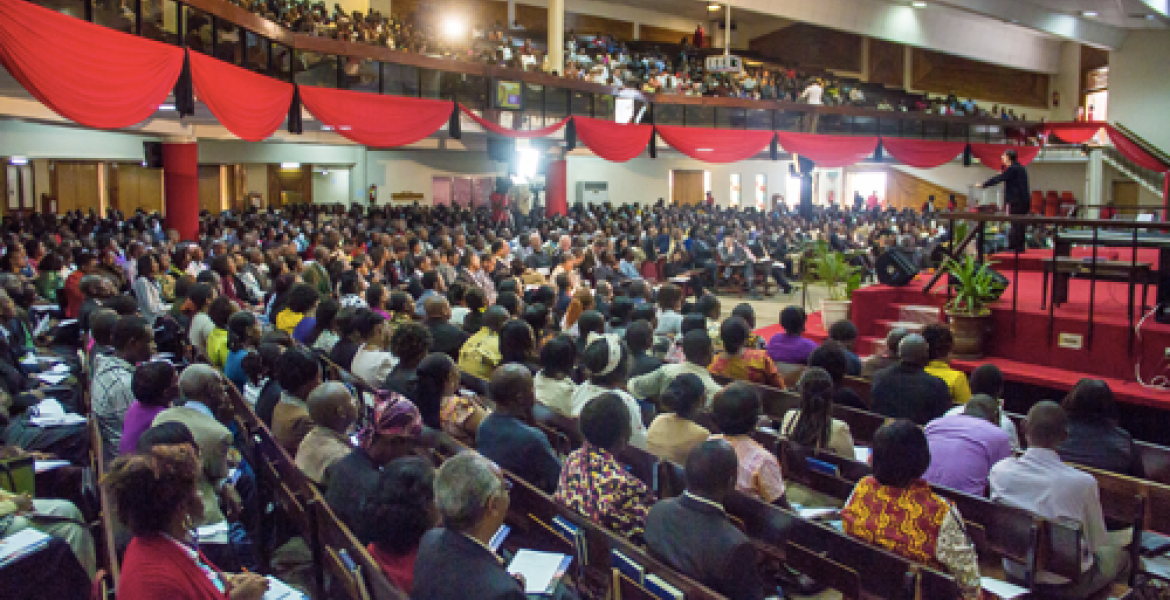 Jamia Mosque in Nairobi and several other top churches in the city have announced they will remain closed.
This is despite last week's directive by President Kenyatta allowing places of worship to reopen under strict protocols after a three-month closure due to the Covid-19 pandemic.
Jamia Mosque, All Saints Cathedral, Christ is the Answer Ministries (CITAM), Parklands Baptist Church (PBC) and Jubilee Christian Church said they will not resume services, citing various reasons including challenges in implementing the Covid-19 guidelines issued by the government.

"This is because the guidelines issued to limit prayers to only 100 persons per session are not practical for Jamia Mosque Nairobi given its centrality in the Central Business District of the capital city," Jamia Mosque Committee said in a statement.
The mosque has a capacity of 5,000 worshipers but with the social distancing rules it can accommodate 1,700 people. The mosque management said it has 120 members of staff and it will be impossible to enforce the guidelines.
"The restrictions coupled with where we are located makes it hard for us to open …the mosque has a capacity of thousands and selecting 100 people will be hard in the CBD," Muslim scholar Sheikh Ibrahim Lithome told Citizen TV.
Parklands Baptist Church said it will be hard for them to control its more than 2,000 congregants, adding that the directive barring kids below 13 years and adults above 58 years from attending church services violates its principle of wholesome family fellowship.
"…we are therefore concerned that the wholesome family fellowship which we greatly value will be affected if we reopen under the current guidelines," Rev. Ambrose Nyangao said in a statement.
On his part, Bishop David Oginde of CITAM said the church will remain closed in the interest of preserving lives during the Covid-19 pandemic.
"We shall continue to monitor the situation and advise accordingly," Oginde said, adding that they will continue to offer church services through television, radio stations, and online platforms.
Jubilee Christian Church's (JCC) Bishop Allan Kiuna also announced his church will only offer online services.
"It is our desire to protect each one of our members and ensure the safety of everyone therefore we kindly ask our congregation to stay at home," Kiuna said on Facebook.
Kenya has so far confirmed 9,726 cases of Covid-19, 2,832 recoveries, and 184 deaths.