How To Make Weed Potato Chips
When you get the munchies, nothing is better than something crispy and crunchy, but have you ever wondered how to make weed potato chips?
Satisfying little bites of flavour – chips have been loved forever and now you're going to love making them yourself!
What Kind Of Potatoes Are Used For Chips?
We 'highly' recommend using Russet potatoes. They are the best!
You'll want to make sure your potatoes are:
Preparing Your Potatoes
Soak your thinly sliced potato in icey-cold water to remove a lot of the starch, which will result in a crispier tasting chip!
Before you fry them, pat them dry with a paper towel.
To make a small batch just for yourself, two-three large Russet potatoes will do, but if you're having a little fiesta, use 5-6 for sure!
We'll show you how to make the perfect weed potato chip below, but there are a few other things you'll need to do first and that is learning how to make Cannabis Oil.
How To Make Cannabis Oil
Watch the video below to learn how to properly make Cannabis Oil with less flavor and smell!
Once you have Cannabis oil, you can use it in so many other tasty edible recipes!
How To Make Weed Potato Chips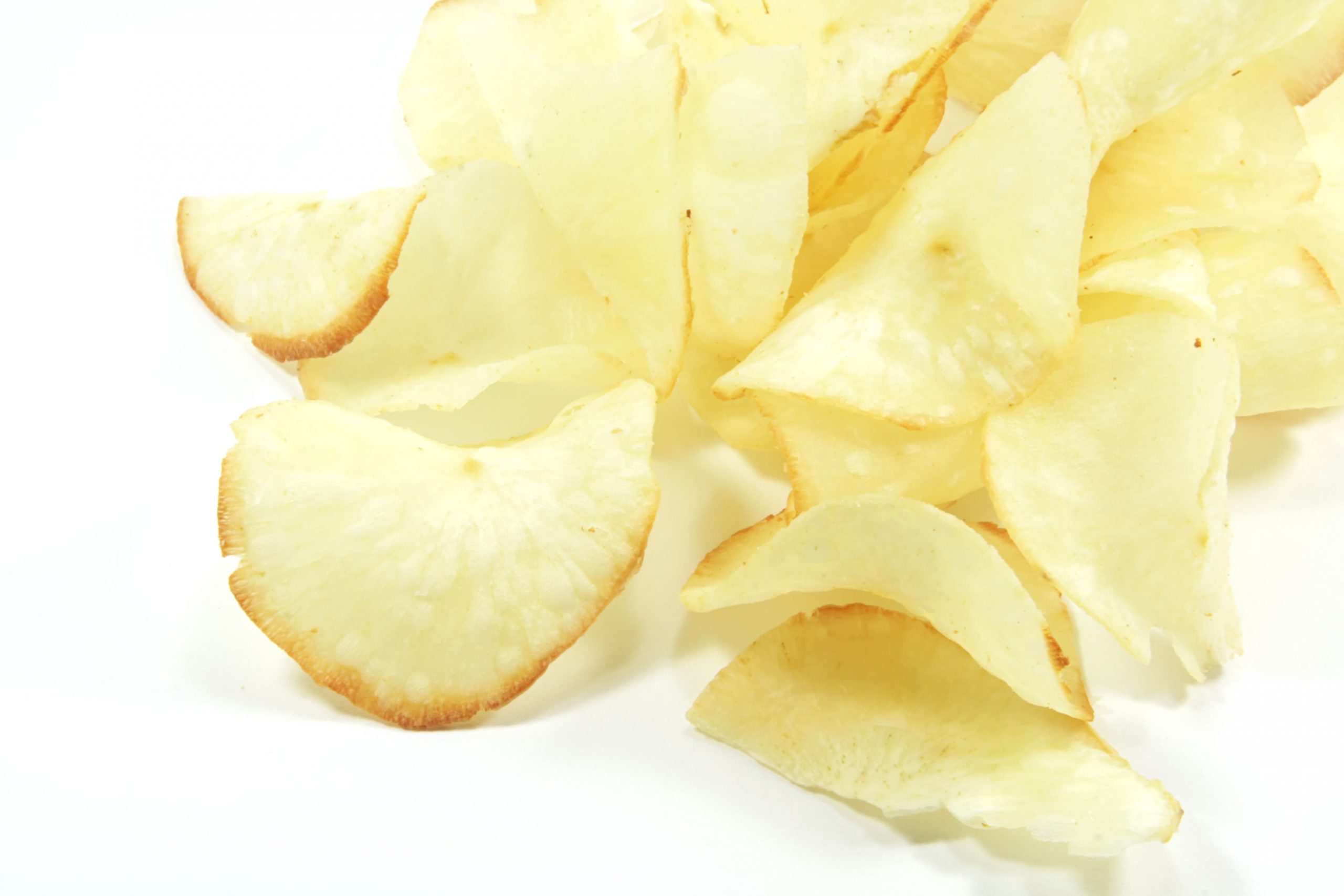 Cost: 10-15
Equipment
Oven

Baking tray

Parchment Paper

Potato Peeler

Seasonings

Paper Towel

Large Bowl

Oven Mitts
Ingredients
Instructions
Preheat your oven to 400 degrees F and line a large baking sheet with parchment paper.

Peel your potatoes.

Cut your peeled potatoes into thin slices and spread them evenly on the baking sheet. Drizzle the cannabis-infused oil over them.

Cook the potato chips until they are golden brown. Around 15 minutes

Allow the potato chips to cool for about 5-6 minutes.

Toss your chips in a bowl with salt OR seasonings.

Enjoy!