The world's earliest known use of burning cannabis in a ritual ceremony has been dated to the early eighth century B.C. in Israel's Tel Arad.
Researchers from the Israel Museum and the Vocani Centre — an Israeli agricultural research centre —​ published the discovery on 28 May.
The drug was found on two limestone monoliths, most likely altars, that were discovered in the Judahite shrine, originally excavated in the 1960s. By the Institute of Archaeology of the Hebrew University of Jerusalem.
There was unidentified dark material preserved on the upper surfaces of the monoliths, which were found to have residues of cannabinoids such as teterahydrocannabinol (THC) cannabidiol (CBD), and cannabinol (CBN).
Other organic residue discovered were attributed to animal faeces, suggesting that the cannabis had been mixed with the dung to "encourage mild heating". Frankincense was also detected, mixed with animal fat, in order to help evaporation.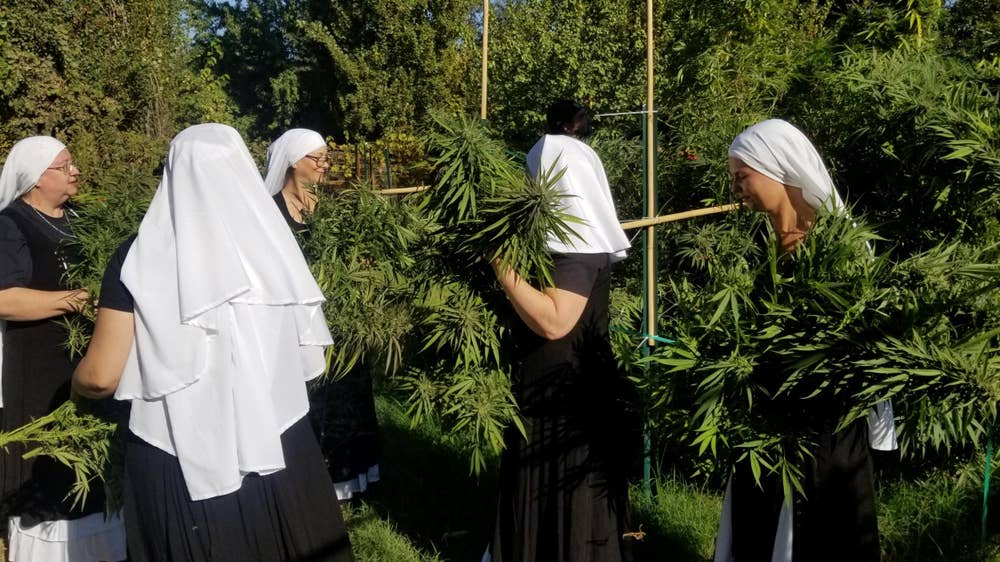 Heat is required for the compounds to be inhaled, which immediately decarboxylates the cannabis; since decarboxylated THC is able to cause a psychoactive effect in humans it is possible that the drug was consumed as part of the ceremony.
"Hallucinogenic substances are known from various neighbouring cultures, but this is the first known evidence of hallucinogenic substance found in the Kingdom of Judah" the researchers, Eran Arie, Baruch Rosen, and Dvory Namdar, wrote.
These altars appear to have only been used for a short space of time, estimated to be around a decade. The fact that only one substance was discovered implies that either a single altar was used repeatedly or the altars were scrubbed after use.
"The use of psychoactive materials is also well known in ancient Near Eastern and Aegean cultures since prehistory. It seems likely that cannabis was used at Arad as a deliberate psychoactive, to stimulate ecstasy as part of cultic ceremonies. If so, this is the first such evidence in the cult of Judah" the three researchers also said.